Success Awaits in Applied Sciences and Arts
September 18, 2015
The College of Applied Sciences and Arts (CASA) offers some of the fastest growing, high demand, degree programs. It's no secret. Our programs have been recognized by FORBES and US News and World Report.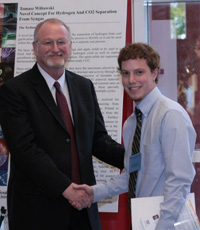 Just last month, Forbes listed Southern Illinois University among their Most Entrepreneurial Research Universities 2015 list. Coming in at 27, SIU is giving Ivy league schools like Harvard (ranked 25) a run for their money. CASA has demonstrated a history of excellence among alumni. In  The Emerging World of Information Technology, ambitious entrepreneurs are highlighted for their success coming from the School of Information Systems and Applied Technologies (ISAT). Alumni and Students like Glasnovich, Rzeznik, Philip, and Richardson are already acting on what Forbes and US News & World Report have been reporting:
"Technology is one of the most pervasive forces in our society today… so we're especially dependent on those who make their living by creating, powering and supporting our electronics and information systems. Employment numbers are already high within the tech industry, but this is expected to be one of the fastest-growing fields between 2012 and 2022. When you consider this industry's high job prospects and well-paying occupations, it's easy to see why our No. 1 job overall hails from this part of the workforce."
The US News & World Report article draws upon data from the U.S. Bureau of Labor Statistics and then calculates an overall score from several additional measures including job growth, salary, and work-life balance. What this means for graduates of Information Systems and Applied Technologies is a job market waiting for you and the skills you provide.  For the faculty at ISAT, it comes as no surprise that 8 out of the top 10 technology jobs are offered through our program!
It comes as no surprise to CASA faculty and students that Southern Illinois University has made a big leap in the U.S. News' college rankings.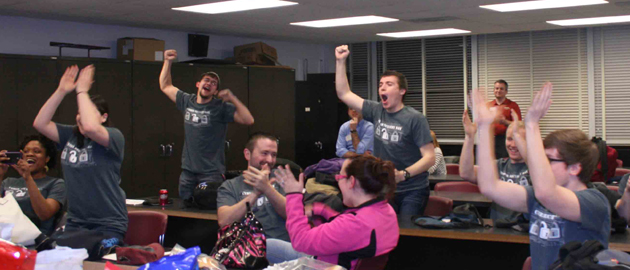 "Southern Illinois University's Carbondale campus climbed 36 spots, one of the largest jumps on the annual list, to be ranked as the 153rd best school in the nation, tied with Adelphi University and St. John's University, both in New York."
This year, the College of Applied Sciences and Arts has an increase of 74 students: from 2,479 in Fall 2014 to 2,553 in Fall 2015, which is close to a 3% increase in our enrollment. This is the second consecutive annual increase of enrollment in the College. Why has CASA been able to maintain a strong enrollment as well as a higher retention rate? Because our faculty are some of the nation's leading scholars and teachers, representing a broad range of expertise and distinguishing themselves through an emphasis on excellence in research and teaching; and because our staff are dedicated and committed to student success. Our students are academically prepared with a passion in the areas of study that they have selected as their future careers.
You can't find a better value and a better quality of education in applied sciences and arts than right here in Southern Illinois than SIUC College of Applied Sciences and Arts.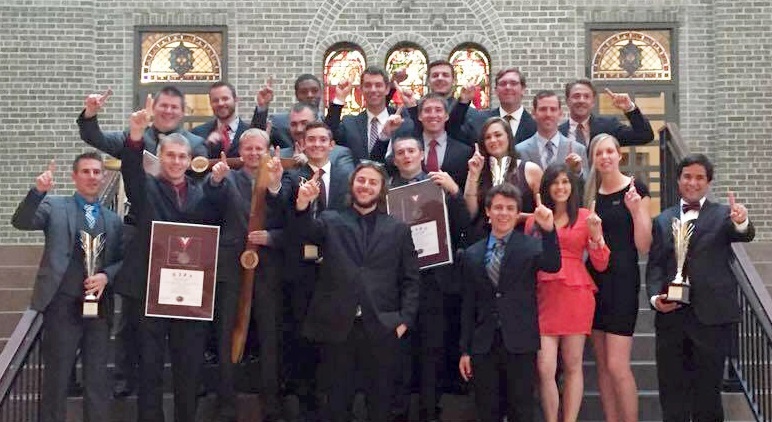 Recently the most successful and attractive programs have been Information Systems and Applied Technologies, Allied Health and Automotive Technology. Add to that our active and engaged student life including the Flying Salukis with their multiple national championships from Aviation Flight and the Security Dawgs consistent domination at the Collegiate Cyber Defense Competition.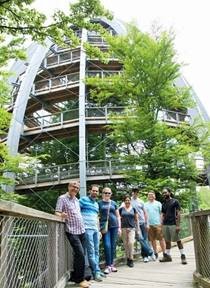 Study abroad opportunities abound. Belle Woodward, Associate Professor of IST, organized a study abroad trip for students during this summer 2015 in Germany with the help of Dr. Andreas Grzemba, a professor at the Deggendrof Institute of Technology. Five SIU students participated in this summer program: Michael Buhman, Adam Woodworth, Darcie Cohee, Randall Brownlee, and Abdullah Hariri. The summer program focused on privacy, ethical, social and legal issues of cyberspace.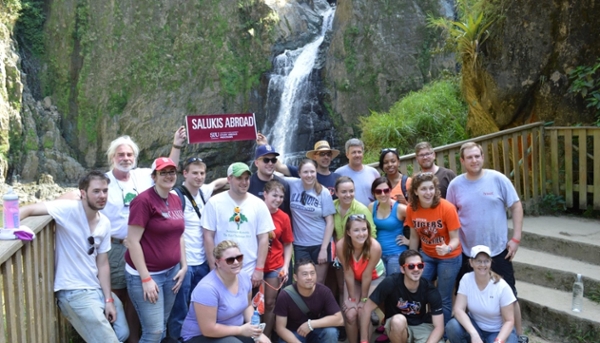 Professor Jon Davey and twenty students from Southern Illinois University participated in a design-build-service learning adventure in the Dominican Republic during Spring Break 2014. The students' areas of study included architecture, interior design, psychology, and education. Davey will organize another study abroad program "Architecture Cuban Experience 2016" around the Spring Break, March 12-20, 2016.
This year the College of Applied Sciences and Arts will be hosting its second annual research symposium. The symposium is open to faculty, professionals, and students from any discipline or university. The sessions will feature presenters, posters, and panel discussions from multiple disciplines related but not limited to Allied Health, Architecture, Automotive Technology, Aviation Management and Flight, Aviation Technologies, and Information Systems and Applied Technologies. Students and Faculty present their research in both solo and team research projects. This hands on, mentor oriented relationship is fundamental to preparing CASA students for future careers in research oriented professions.
The College of Applied Sciences and Arts has many nationally recognized, in-demand programs that demonstrate the strengths of a degree in applied sciences and arts. With growing enrollment, entrepreneurial research, and hands-on learning, a degree from CASA is both an education and an investment.