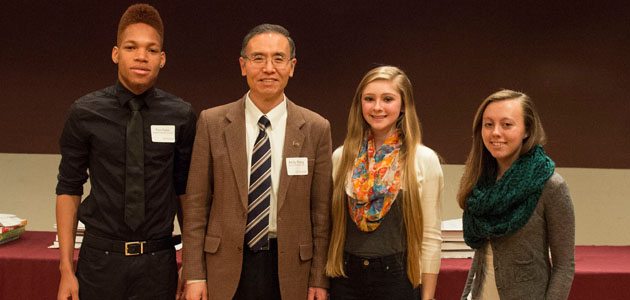 Scholarships
Scholarships are available from many different sources, so it is important that students check out all resources that are available to them. Please visit the links below to check out some of the scholarships that are available through SIU and the College of Health and Human Sciences.
CHHS Academic Scholarships
Students can search the SIU Scholarships website to find more scholarships available to all SIU students.
Make sure to check out our two scholarship search engines. College and departmental scholarship opportunities will be available on our General Scholarship Application and Database beginning on November 1. For this database, you will be automatically considered based on your completed General Application. To complete the General Application, please sign in first. Club, organization and outside scholarship opportunities will be available on our searchable database. Deadlines for Fall 2019-Spring 2020 many Fall scholarships are in February and March!