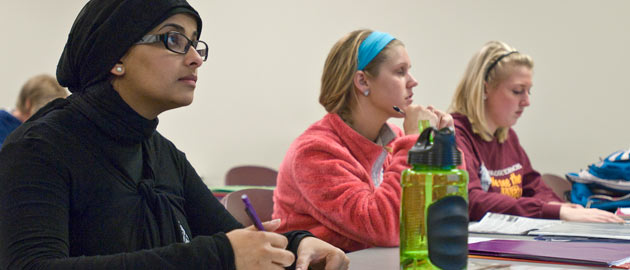 Master's Degrees
The degree is accredited by the National Architecture Accrediting Board, and will give you the skills and insights necessary to earn National Council of Architectural Registration Board (NCARB) certification. The degree is available in a 15-month accelerated program.
The degree is is designed for public safety and fire service professionals who possess a bachelor's degree in a public safety or fire service related field, and have extensive work experience in the emergency services industry. The degree is available online and at off-campus locations only, so students have the ability to earn credit while also fulfilling professional obligations. Students may complete the Master of Public Safety & Homeland Security degree in as little as 16 months of study!
The online program gives students the knowledge and expertise necessary to generate radiation dose distributions and dose calculations in collaboration with medical physicists and radiation oncologists.
Those interested in the management of hospitals, long term care facilities, physician's practices, government health agencies, physicians and other patient care providers will be encouraged to enroll.
The MHI has been specifically tailored to meet the needs of those who are place-bound or who hold full-time employment which prevents them from completing a master's degree via traditional methods.  Hospital managers, health information technicians, coding specialists, nurses, and physicians will also be encouraged to enroll.
The MSRS program is a comprehensive program that will prepare students to enter the professional workforce with a graduate degree in radiology, specializing in either management or education.
This 43-hour curriculum offers students who planning for careers in aviation administration a firm foundation in the essentials of public administration, as well as specialized training through advanced courses in aviation.