Dean's Advisory Council
Eric Alvarez
Eric Alvarez is the CEO and Founder of Grapefruit Health, a company that is creating a brand new workforce to help meet the significant shortage of healthcare workers today. 
Prior to this adventure, he has held multiple positions within the healthcare industry. Most recently Eric was the COO of a healthcare technology startup called Fibroblast, which was acquired by the EMR giant Cerner Corporation in 2020. In this role, he oversaw product, development, human resources, finance, general company operations, and was active in all major sales cycles. 
Before joining Fibroblast, Eric was a hospital administrator at the University of Chicago Medicine and Northwestern Medicine. In these roles, he led large clinical and nonclinical teams mostly in specialty services that included the services lines of Cardiovascular surgery, Urology, and Ophthalmology. These roles have provided Eric with a deep understanding of how health systems function as a business and what their systemic challenges are. 
Eric earned his Masters in Healthcare Administration from Rush University, a top 5 program, and his Bachelors in Aviation Management from Southern Illinois University, a top 10 program. Prior to college, he served in the United States Air Force during Iraqi Freedom. Most recently, Eric was named a top 100 Rising LatinX founders, Distinguished Alumni of the Year from Rush, and took a board seat at Southern Illinois University's College of Health and Human Sciences.
---
Courtney Baker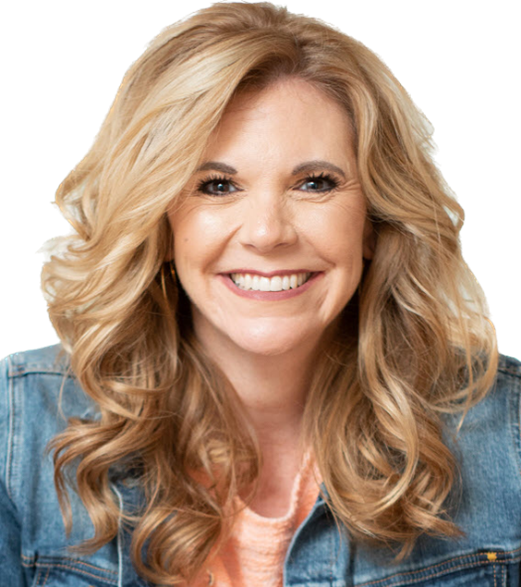 Courtney Baker is a proud 2001 alumnus of the Communication Disorders and Sciences department. She has gained over 20 years of professional experience in the healthcare industry. Currently serving as the CEO/Owner of KidsCare Home Health, although she has transitioned her responsibilities away from daily operations, she is passionate about making an impact in the world of pediatric healthcare for children with special needs. As a mother of two grown children and one in high school, she enjoys spending time with family, traveling, and practicing her craft as a budding accidental artist. As a College Advisory Board member, she is committed to sharing her expertise as a successful entrepreneur and contributing to the growth and success of the College of Health and Human Sciences.
---
Mike Benard
---
Rob Darrow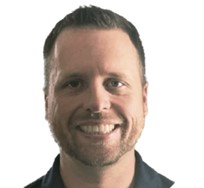 Rob Darrow graduated from the SIUC Automotive Program in 2005 and is an accomplished executive with an MBA in Leadership and Psychology from Elmhurst College in 2012. With a proven record of developing effective strategies and delivering exceptional results, specializing in behavioral economics, Lean at Toyota, and certified in Six Sigma, Agile Leadership and Negotiation, and Communication, he has led teams through complex changes to transform work environments and is committed to leveraging his experience and expertise to contribute to the growth and success of our institution.
---
Dan Elkins
After graduating from SIUC in 1993 (Recreation Management), Dr. Elkins worked for the Park District of Highland Park and Deerfield Park District from 1993-2000 in a variety of facility and programming roles. In 2000, Elkins began pursuit of advanced degrees and completed a M.S. (2001) and Ph.D. (2004) from Indiana University-Bloomington, both from the School of Health, Physical Education and Recreation (now known as the School of Public Health).  In 2005, Elkins joined the faculty of the School of Kinesiology and Recreation at Illinois State University, eventually earning rank of Professor in 2015. Elkins served as the Director of the School of Kinesiology and Recreation from 2015-2019 and currently serves as the Associate Vice President for Academic Fiscal Management in the Office of the Provost at Illinois State University.
---
Jeffrey Franklin
---
Emily Frasca
---
Chuck Hamilton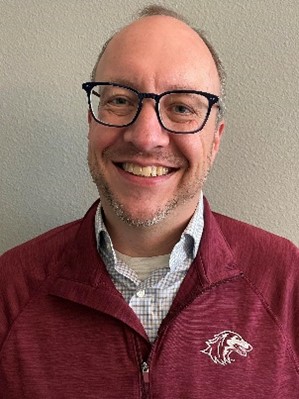 Chuck is a 1993 graduate of SIU with a B.S. in Aviation Management and was also a member of the Theta Xi Fraternity.  He works for State Farm Insurance, where he has been for almost 30 years, and has leadership responsibility for several operations across the country.  He is based in their Dallas, TX office.  During his career, he has lived in several locations, including time at State Farm's headquarters in Bloomington, IL.  He is a strong believer in lifelong learning and always being curious.  Committed to coaching and developing those he leads in their personal and professional growth; he has carried forward the role modeling he saw from many teachers at SIU and their dedication to student success.  As a two-year resident of Mae Smith, he loves how it has been transformed into a Learning Living Community (LLC) for the CHHS.  The memories and friendships made at SIU are truly life-long and Chuck is excited, and honored, to be a part of the Dean's Advisory Council and looks forward to giving back to SIU and seeing CHHS thrive now and into the future.
---
Camille Hammond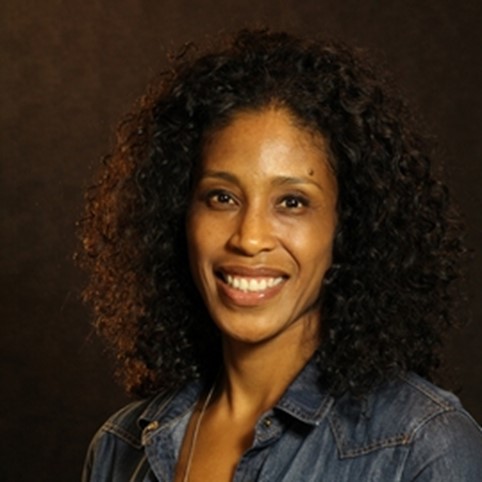 Camille Hammond is the Senior Vice President of Partnership Marketing and Media Sales at Kroenke Sports & Entertainment. She is a dynamic, experienced sales executive with proven success in sports team sponsorship sales and fulfillment, event marketing, brand marketing, business development, strategy creation and budget analysis.
Camille graduated from SIU with an undergraduate degree in Exercise Physiology and a graduate degree in Sports Management.  She started at Kroenke in 2001, working as a top Senior Account Executive until 2007; she returned to Kroenke in 2014. Prior to her return to Kroenke, Camille was Senior Director of Field Sales for Disney & ESPN Media Networks with a brief stint with Clear Channel.
As an African American female executive, Camille is passionate about helping Kroenke integrate more diverse viewpoints. She has worked with other executives to create several initiatives with the purpose of bringing more women and women of color into influential positions in the sports field.
Growing up as a swimmer, Camille has been passionate about sports and around sports throughout her entire life. In fact, sports are in her genes; her father, Julian Hammond played for the Denver Rockets from 1967 to 1972, so sticking close to basketball throughout her career has been a natural fit.
Camille resides in Denver, Colorado, and is the proud mom of twin eleven-year-old girls, Sophie and Harper, who keep her on her toes. In her free time, she loves fitness, good food and enjoying all Denver has to offer.
---
Matt Herzberg
---
Olivia Hood
---
Dawn Korte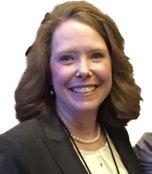 With 25 years of expertise in operations, finance and human resources, Dawn is passionate about strategy and people, and has partnered in the design and implementation of enterprise-wide HR transformations.  She is a trusted advisor to executives on strategy, team and organization development, business transformation, and workforce analytics to drive organizational success. Dawn has managed her own company, served as System Vice President for a large health system, Chief Financial Officer of a private company, and Adjunct Assistant Professor.  She is an advocate for collaboration between HR and Finance to enable timely, data-driven decisions, workforce performance, and profitability.
---
Kevin Lee
Mid-America Transplant is the federally designated organ procurement organization serving eastern Missouri, southern Illinois, and northeast Arkansas. In 2022, the Mid-America Transplant team engaged with over 3,600 families who said Yes to organ and/or tissue donation. These donor heroes have gone on to save and heal the lives of thousands of people in our communities. In January 2023, Lee was named the third President & CEO of Mid-America Transplant. He has served in a number of leadership positions in the organization dating back to 2016.
Lee completed the Malcom Baldrige Fellowship in 2021. Mid-America Transplant was the first Organ Procurement Organization to receive the Baldrige award in 2015. The organization received the award a second time in 2021.
He has served in management at Mercy Health, Chesterfield, MO. He began his career as a grade school teacher and administrator. 
Lee serves on the Board of Directors for the American Liver Foundation and St. Mary's High School. Lee and his wife have two sons. In his spare time, he likes to be bossed around by several beehives that he pretends to own. 
Lee earned a Bachelor of Arts degree from Marquette University and a Master of Public Administration from Saint Louis University. 
---
Mary Kay Moore
---
Chad Pendleton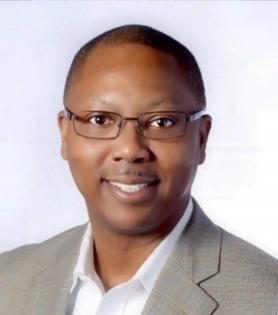 Chad Pendleton is a high-energy, versatile, and respected professional with varied healthcare and executive leadership experience over almost 30 years, working with payers and providers across Medicaid, Medicare, Commercial Insurance, Tricare, and Workers Comp product lines. During his career, he has managed provider networks, negotiated complex contracts, inclusive of value-based arrangements, with large hospital systems and provider groups, served as CEO of Medicaid and Medicare Advantage plans, engineered market turnarounds; implemented critical operational process and strategic growth plans, led mergers and acquisitions, business development, and procurement processes for both providers and payers.  Chad has held multi-state accountability for departmental direction and strategic management in over 18 states and has consistently achieved outstanding results in competitive and challenging environments. Most recently, he served as the CEO of Amerigroup Tennessee, a subsidiary of Elevance Health. Before his tenure with Amerigroup TN, he was the Corporate Vice-President of Business Development and Strategic Partnerships with CareSource. He was responsible for creating strategic business partnerships, geographical/product line expansion, and driving new revenue sources for the organization. 
Chad is a 1996 graduate of Southern Illinois University in Carbondale, Illinois, earning his bachelor's in health care management. He also attended the University of St. Francis in Joliet, Illinois, where he earned his Master's in Health Services Administration. He is currently in the dissertation phase of completing his Ph.D., Public Policy and Administration w/ Health Policy concentration, at Walden University.
---
Charlie Priester
---
James L Seargent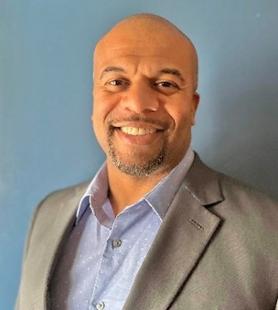 As a proud 2003 alumnus of the Automotive Technology department, James has gained over 20 years of professional experience in the automotive aftermarket and OEM industry. Currently serving as the Head of Operations at Eli Electric Vehicles, he is passionate about making an impact in the world of mobility. He enjoys community development and coaching kids mountain biking and promoting a healthy and active lifestyle. As a College Advisory Board member, he is committed to sharing his expertise and contributing to the growth and success of the College of Health and Human Sciences.
---
Dan Sherman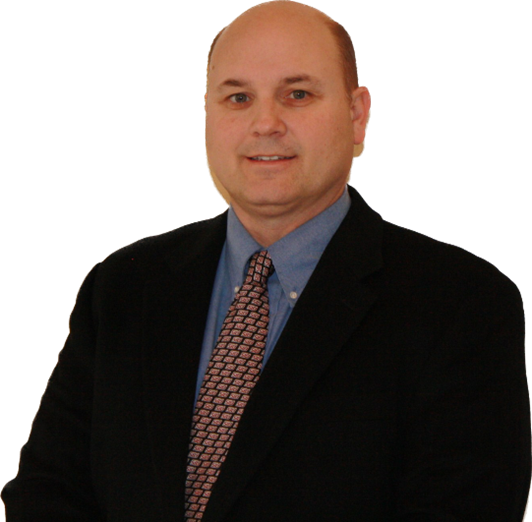 Dan Sherman is a 1990 graduate of SIU, completing his degree in Advanced Technical Studies specializing in Automotive Technology classes at the Carterville campus. Mr. Sherman had a 28-year career at Mitsubishi Motors in various technical and management roles. He is currently a Technical Advisor within the MOPAR division of Stellantis, where he consults with approximately 50 dealerships throughout central Illinois and parts of Indiana.
Dan has remained active at SIU and serves as co-chair of the National Automotive Advisory Board. He is also a past recipient of the CASA Alumni Achievement Award.
Both Dan and his wife, Mary Kae, reside outside of Bloomington, IL and are lifetime members of the Alumni Association. They have three children, one of whom is also an SIU graduate.
---
Howard Spiegel
I am an esteemed alumnus of SIUC, graduating in 1975 as part of the pioneering class under the semester system. My dedication to academics led me to earn University Honors with a degree in Administration of Justice. Subsequently, I pursued further education at Rutgers University, where I also achieved University Honors in graduate school. Beyond academics, I have been actively engaged with the SIU Alumni Association, having served as a Vice President and contributed to the Executive Committee. Currently, I am an Emeritus Member of the SIU Foundation Board, working diligently on the Foundation Building Committee.  As well, I am also in my 52nd season as a Sports and Entertainment Professional at the National Federal Landmark at Clark and Addison:  Wrigley Field. 
Professionally, I enjoyed a rewarding 35-year tenure as an Account Executive at Arrow Electronics, and I am proud to have been part of the Arrow Pacesetter Sales Team. My unwavering commitment to SIUC remains, as I continue to contribute to the university's growth and success.
---
Steph Taylor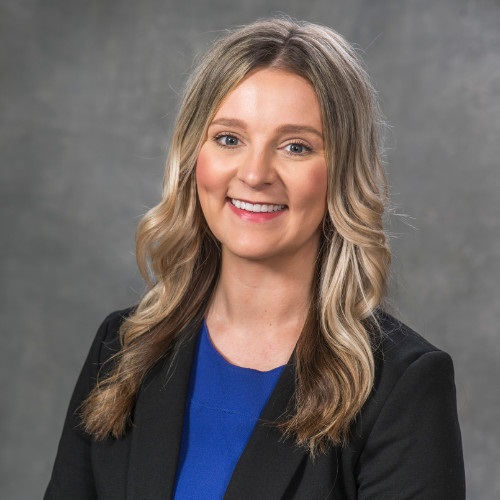 ---
Woody Thorne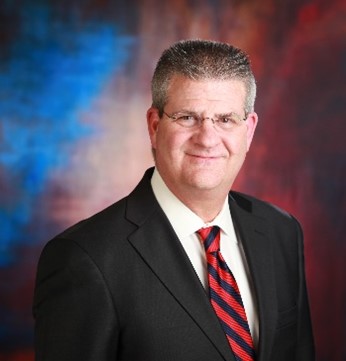 Woody Thorne, MSeD, is the Vice President of Community Affairs & Chief Development Officer for Southern Illinois Healthcare. His responsibilities include the strategic direction of the organization's charitable foundation, grants management, economic development, regional emergency preparedness and response, and community benefits activities. A two-degree graduate with a B.S. in Marketing and a Masters' degree from the College of Education at SIU, he is a proud Saluki. His hobbies include outdoor sports and many family activities involving his wife, Rita, two daughters, two sons and five granddaughters.
---
Chad Waters
---