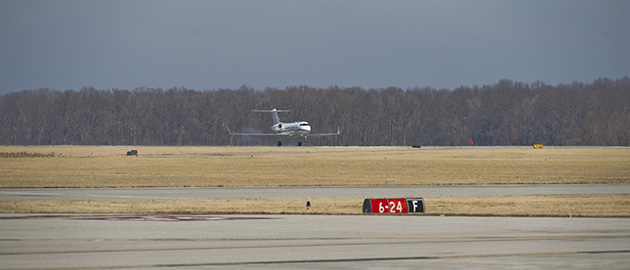 Bachelor's Degrees
You can work with a team building a scale-model aircraft out of composite materials, including carbon fiber and Kevlar; learn product support and project management skills, and test new engines and alternative fuels not yet on the market.
An Avionics Technician is responsible for all the electrical and computerized systems aboard airplanes, helicopters, UAVs and spacecraft. Avionics students learn to test, inspect, repair, build, and install analog and digital systems according to aircraft manufacturer's specifications and FAA guidelines.
In our AVT Bachelor's Degree helicopter specialization classes students will learn about helicopter aerodynamics, vibration monitoring, tracking and balancing, and field maintenance practices as you gain technical skills in maintenance, overhaul, and inspection on the Bell 47, 206, and 205A-1 models. 
The minor in Aircraft Product Support is a multi-disciplinary minor sponsored by Aviation Management, Aviation Flight, and Aviation Technologies. The purpose of this minor is to provide additional preparation for students who wish to enter the field of aircraft product support with aerospace manufacturers, suppliers, airlines, the military and related aviation/aerospace industry segments.