Dean's Message Fall 2018
November 14, 2018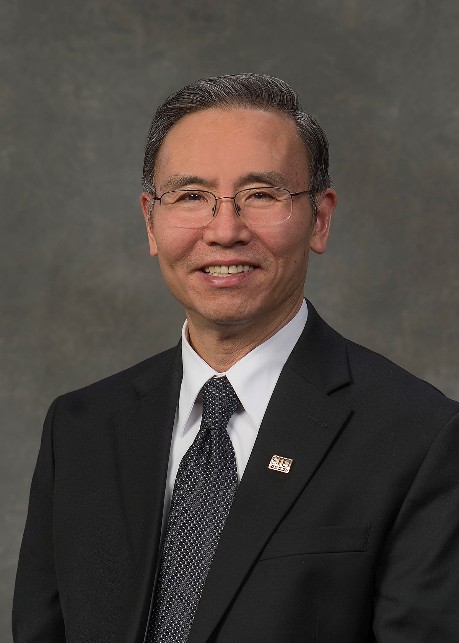 Welcome to the fall 2018 edition of the college's e-newsletter for alumni and friends!
Many things have changed since the publication of our last e-newsletter this past spring. This fall we saw our enrollment slightly down (1 percent), but with more than 2,500 students, CASA maintains its position as the largest college in the university.
As you will agree, what truly defines the college is not just its size. Its extraordinary educational programs, high-impact research and creative activities which build on industry collaboration and regional need, as well as its community and professional service that make a difference to the people of Illinois and beyond are also extremely important and unique. 
Academic Associates initiative provides mentors to new students
Student success is our passion. In an effort to help students, the college started an Academic Associates (AA) initiative this fall. An AA is a junior or senior student in the college who serves as a resource to new students and a bridge between students and the administration. More information on the Academic Associates program is in this issue of the newsletter.
This semester CASA has 235 new students, 21 percent of the overall new students in SIUC. Our goal is to assist these new students in their academic success.
2018 highlights and a look ahead
As the calendar year winds down, let me recap some recent highlights from our college and look ahead to some priorities for next year.
The Automotive Technology program successfully passed reaccreditation at the highest level of standards. Ours was one of the first master-level automotive technology accredited programs in the nation and we continue that standard of excellence.
The Master of Architecture program has completed its 10th year. We have proudly conferred 282 Master of Architecture degrees. Of those who have received degrees, 202 are male and 80 are female, with 185 (65.6 percent) in the on-campus program and 97 (34.4 percent) taking the online program. The average GPA of our graduates is 3.66.
The Mortuary Science and Funeral Service program received reaccreditation for seven years through 2024 from the American Board of Funeral Service Education.
The Flying Salukis placed third in the nation in May at the National Intercollegiate Flying Association championships at Indiana State University, the eighth straight year the team has finished in the top three nationally. The team won the 2018 Region VIII title for an eighth straight year in October at Purdue University.
The college has its first graduating cohort for the rapidly growing Master of Health Administration program during the May 2018 commencement.
Shannon Kraus is the 2019 CASA Distinguished Alumni Award recipient. He is executive vice president, principal, and managing director of HKS, Inc. He served as president of the National Architectural Accrediting Board in 2014-2015 and president-elect in 2013-2014.
Commitment to recruitment and retention
The priority of the college next year is retention and recruitment. We are targeting a first-year retention rate of 90 percent for both new students and transfer students. The Dean's Office will work with all departments and schools to continue our Academic Associate program.
Student retention and success require an integrated and collaborative approach across the college. On the recruitment side, we will identify and develop key messages by program area, highlighting the most important and attractive features and strengths of each degree program within CASA. They will be shared with the university's recruiters and our student ambassadors.
Technology-based approaches, including social media, chatbots, SEO and geofencing will be used to articulate and communicate what makes our programs distinctive to encourage prospective students to choose our programs.
We welcome your feedback
If you have suggestions about what you would like to see or what services you would like provided from my office, please send a note to awang@siu.edu.
In the meantime, I encourage you to share news and information to include in future issues of the newsletter. Please also keep your contact information up to date so you can continue to receive our updates, invitations to events, and other publications. Thank you.
Andy Wang, Ph.D.
Professor and Dean