Board of Counselors
Clarence Copping
Clarence Copping began his career in aviation early as an assistant chief flight instructor and later as a charter pilot for SIU. Today, is a senior captain at United Airlines, who has been with the airline since 1978 and continues to have strong ties to the University. Copping's professional experience has led to a continuing association with NASA as a test subject for studies including NextGen airspace operations and Orion project control and display evaluations. He currently serves on the College's Board of Counselors and the Aviation Flight Advisory Committee. The SIU alumnus also organizes the annual United-SIU Career Day where he flies high school students who are passionate about aviation to Carbondale.
---
Mark Dillon
Education:
Southern Illinois University at Carbondale Associate/1991/Architectural Technology B.S./1993/Advanced Technical Studies

Relevant Experience and Qualifications:
Mr. Dillon became a stockholder of Eggemeyer Associates Architects and was named Vice-President in October 2004. He gained over three years experience in cost estimating, quantitative takeoff, computer management, surveying, cross sectioning and project coordination with an earthmoving corporation, prior to joining Eggemeyer Associates in 1994. Additionally, his educational background includes courses in Civil Engineering which gives him valuable insight related to site development. He has over ten years of experience in CADD design and preparation of construction documents for numerous facilities for CDB and HUD modernization projects, including serving as the Job Captain and Project Architect. Mr. Dillon has been involved with the evaluation of facilities to complete their Physical Needs Assessments and Energy Audits to help determine long term improvement plans, assessment of facilities for ADA, and survey of facilities for renovation feasibility. Mr. Dillon is now serving as the Project Architect on Commercial Projects and on HUD modernization projects for our Housing Authority clients and is very knowledgeable in the HUD and CDB requirements and procedures.
Professional Affiliations:
Member, American Institute of Architects (AIA)
Member, AIA, Illinois
Member, AIA Southern Illinois - 2003 - President, 2004 Past President, 2005 & 2006 Director
Associate Member, National Association of Housing Redevelopment Officials
Member, Association of Licensed Architect (ALA)
Professional Registration, Architect:
---
Dale Hall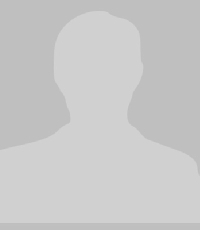 ---
Tom Imboden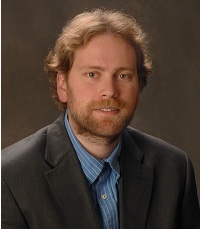 ---
Shannon Kraus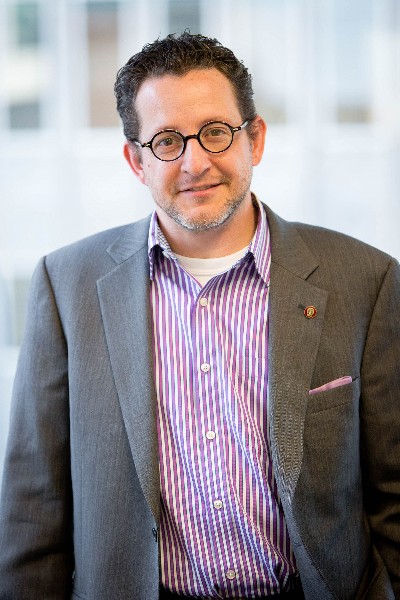 ---
Camelle Logan
---
Wayne Machnich
---
Terry Owens
---
Mike Peters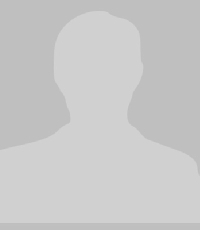 ---
Lee Raines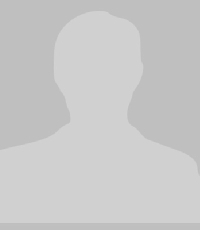 ---
Jay Rud
Although he has been an American Airlines captain for more than 18 years, Jay Rud has never forgotten the lessons he learned from pilots who visited the SIU Carbondale campus during his undergraduate years.
The 1983 aviation technology graduate appreciated aviation graduates who returned to their alma mater to mentor students striving to follow in their path.
"It was a source of pride for me because these pilots had a lot of regard for a university that I was attending," he says. "When you receive support from individuals who have succeeded in the profession, it means a lot to you as a student."
These memories are a motivating force for Rud, who works closely with fellow captain and alumnus Steve Brainerd, to organize the yearly American Airlines – SIUC Aviation Career Day flight from Chicago O'Hare International Airport to Southern Illinois Airport. The flight, which began in fall 2005, gives 120 Chicago-area high school students interested in aviation an opportunity to visit SIUC's aviation department.
---
Josh Sarver
Mr. Sarver is responsible for leadership and direction of Accountable Care activity on behalf of the OSF Healthcare System. He is responsible for executing the key imperatives of Accountable Care and assuring decisions are made from a system perspective. He serves as a key interface with payors, clinicians, and senior leadership. His primary role is to develop and oversee internal capabilities to manage ACO products across the systems.
He has a Masters of Public Administration and maintains a Project Management Professional credential.
---
James Seargent
---
Dan Sherman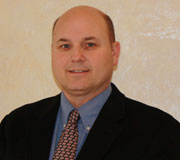 As a senior specialist for product and quality support the past eight years, Sherman is a technical liaison between the automaker's sales division in Cypress, Calif., and the company's manufacturing division in Normal, where he is located. Among his many responsibilities, Sherman monitors the quality of vehicles shipped from the Normal plant to several countries and works with sales, manufacturing and Mitsubishi Motors Corp. in Japan to identify and prioritize potential improvements. Because of his technical background gained while at SIU, Sherman also lends troubleshooting assistance to the company's Techline staff on difficult-to-diagnose vehicles.   
A graduate of Mahomet-Seymour High School, Sherman first learned of SIU's automotive program from his high school auto shop teacher, Tom Lea, who encouraged students to attend college for additional training. Sherman said he was excited to learn there were people in the automotive industry working at a technical level at manufacturers such as General Motors, Ford and Chrysler.
He transferred to SIU after earning an associate degree at Parkland College. Transferring to SIU also allowed him to be closer to his future wife, Mary Kae, who was attending SIU in biology and who is an alumna. The couple's oldest son, James, is a sophomore at SIU majoring in electrical engineering.
Sherman, along with several other SIU alumni who work at Mitsubishi, donated funds to strengthen the Edward Wright Memorial Scholarship. Wright, an alumnus who hired Sherman at Mitsubishi, included an endowment to benefit SIU automotive students in his estate. The endowment supports two scholarships for automotive students in Wright's memory.
---
Paula Staab-Polk
The chair of the Event Planning track for the International Cemetery, Cremation and Funeral Association, Paula Staab Polk is a pioneer in the funeral service/event planning arena. Her firm's facilities and services have evolved to the extent that she now serves not only her client families but many others in the community through a variety of events.
Paula Staab Polk is owner of Staab Polk Memorial Home and Crematory and Reception Center in Chatham, Illinois. She has more than 25 years of experience in funeral service.
---
Neil Swartz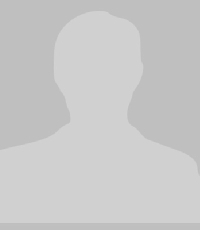 ---
William Szelag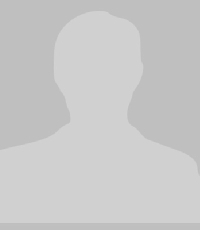 ---
Jackie Timmons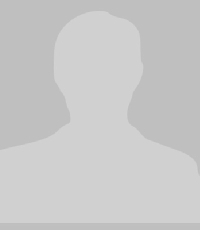 ---
Reggie Townsend
Reggie Townsend has the privilege of selling and serving multi-billion dollar multinationals, as well as, lesser known firms. He has developed a sensitivity to the unique organizational and individual nuances that differentiate small and large businesses. With composed communication, executive presence, ability to influence both with and without formal authority, Mr. Townsend loves enabling businesses with the collective mind set, skill set and tool set required to achieve their objectives. 

"Personally, I enjoy opportunities to 'sharpen the saw' with personal enrichment activities in addition to meaningfully connecting with others beyond professional obligations. Contributing to community causes in the form of teaching and various non-profit organizations is a passion."
---
Jill Walker
Jill Walker, a representative for HuFriedy Manufacturing, received an associate's degree from SIU Carbondale in 1976, before it offered a four-year degree in dental hygiene. A two-year degree is still a common pathway to enter the profession. But Jill, who subsequently earned a bachelor's degree at another institution, says current SIU Carbondale students have a great career advantage and need not look anywhere else.
"I wish it had been a four-year program when I was an undergraduate. I eventually received a bachelor's degree, which gave me the opportunity to work in a corporate environment," Jill says. "Whether you're in sales, education, marketing or even the public health arena, a bachelor's degree is essential for career growth and flexibility in the profession. Working in a clinical dental practice is a great experience; however, hygienists may want to work in another area of the industry as they progress in their career. A baccalaureate degree provides a person an option to transition into other areas of the dental industry. SIU is the only dental hygiene four-year baccalaureate program in the state."
"SIU students are perhaps better prepared to provide thorough care because they have ample time to develop their skills," she says. "The program teaches students how to utilize a variety of highly specialized dental instruments, allowing for a strong emphasis on advanced periodontal therapy."
---
Greg Wellman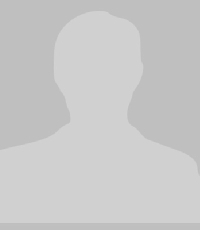 ---