Academic Excellence Ceremony
May 03, 2013
Southern Illinois University students, faculty, and staff gathered Monday, April 29th to recognize the academic achievement of students who will be graduating with honors at the close of the Spring 2013 semester.
At the Academic Excellence Ceremony, graduating seniors who will be participating in commencement were invited to receive a medallion reflecting their Latin honors for them to wear at commencement. University Honors Program and Athletes with Latin honors also received a cord (gold or maroon and white respectively).
The qualification for Latin honors is listed below:
Cum Laude – 3.500 – 3.749
Magna Cum Laude – 3.750 – 3.899
Summa Cum Laude – 3.900 – 4.000
 Commencement is Saturday, May 11 at the SIU Arena (ceremony times here).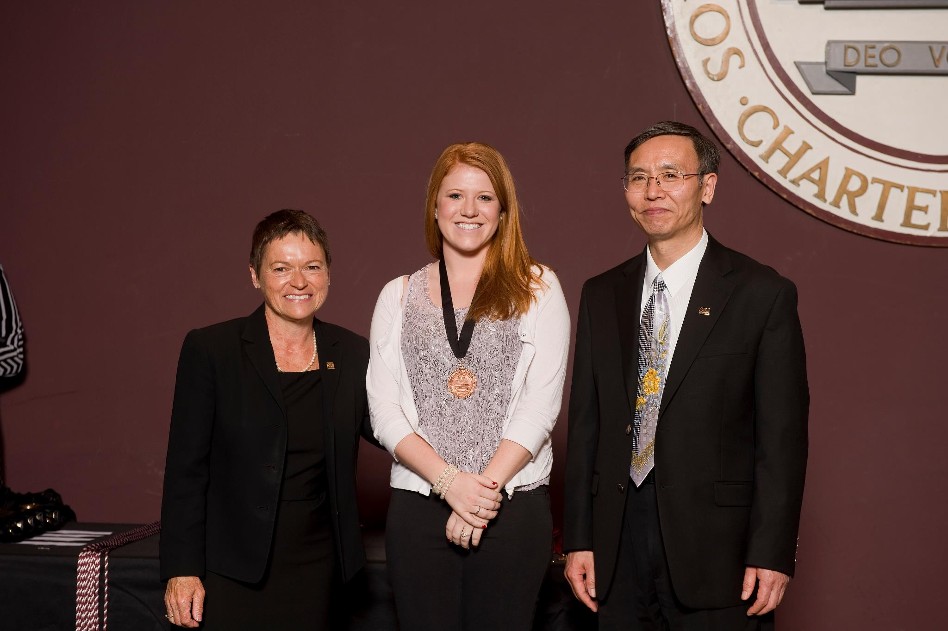 Heidi Myszka of Dental Hygiene who received her medallion is pictured above with Chancellor Cheng and Dean Wang.