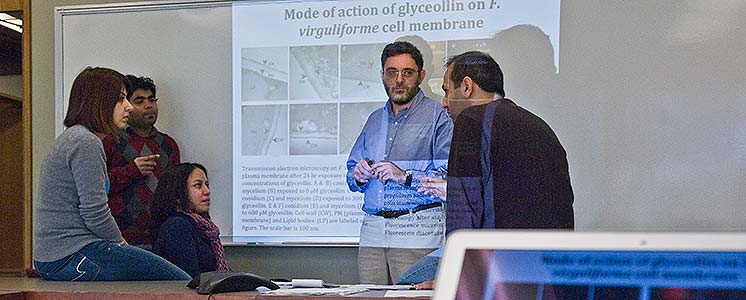 Master's Degrees
The Applied Psychology program at SIU is an eclectic combination of industrial/ organizational psychology and applied social psychology for students who seek careers in business and industry, government, not-for-profit organizations, independent consulting, and academic careers.  The program provides training in statistics and applied social science research methodology, program evaluation, and organizational consulting, as well as traditional academic research.
The Brain and Cognitive Sciences (BCS) program at SIU emphasizes cognitive behavior approached from a combination of perspectives. As an integral part of their training, students become active participants in ongoing faculty research programs in Brain and Cognitive Sciences.  Students will receive training in two or more different research methodologies and are expected to develop a multidisciplinary approach to their own research.
The Clinical Psychology program at SIU is designed to develop clinical psychologists who will demonstrate competence as health service providers and the skill set necessary for adapting to the changing roles and opportunities in the field.  Accordingly, our goal is to provide a broad education in a wide variety of professional skills within an environment that focuses on the integration of science and practice.
The SIU Counseling Psychology doctoral program is a health service psychology program designed to train counseling psychologists who reflect the values of the profession. The program provides a balanced training experience with our primary goal being the development of the student as both a scientifically sophisticated researcher and an interpersonally skilled counselor. Our graduates are evidence-based practitioners capable of providing quality services, critically evaluating services, developing new theories and intervention approaches, and contributing to the field through research, teaching, practice, and training.